Manuel Lettenbichler dethrones Graham Jarvis Best weather, 12000 spectators and with Manuel Lettenbichler a German winner were the best ingredients for a great atmosphere at the Getzenrodeo 2018. For the first time the Getzenrodeo took place on a Sunday, but the Saturday was still used for extensive action on the new fest areal of Mogatec. Many fans were already present at the test track, which was open at certain times. The day continued with the public press conference, autograph session and the drawing of the starting places. But that wasn't the end of it yet, because the Getzen Night got in the mood for the race day with a proper party.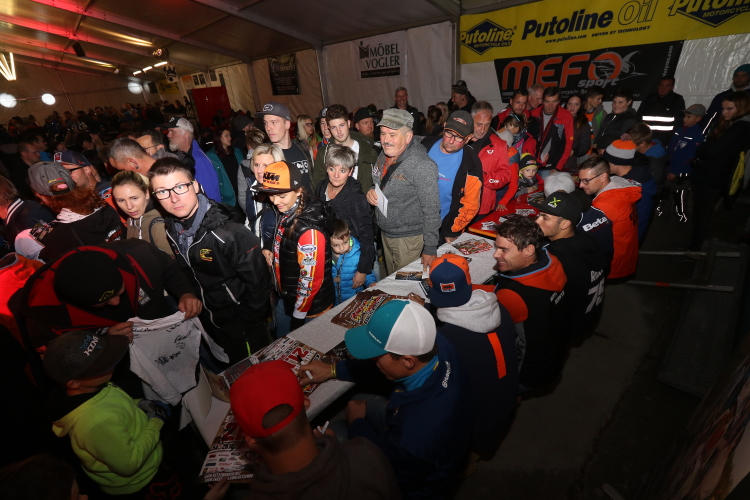 The motto early coming secures the best places was important. At the Start 12 o clock saw man fans on the track. The drivers were sent by Falko Haase this time first into the "Kartoffelreibe". A descent with a following steep ascent. There the field was already sorted and sent to the following sections. Many new passages were served to the drivers. Due to the dryness the Getzenwald was different to drive this time, which surprised many. Suddenly the stones, which are otherwise slippery, this time were good to grip. The forest floor, on the other hand, was slippery and deep. Unimpressed, Taddy Blazusiak presented himself in top form. Only on Wednesday came the promise of the Pole, in a last minute decision and preparation he had travelled to the Erzgebirge on Saturday afternoon. With a lead of almost 7 seconds he won ahead of Manuel Lettenbichler in the Getzen Race. The two Sherco drivers Roman and Young finished third and fourth respectively. The three-time winner of the Getzenrodeo Graham Jarvis finished sixth, but it was clear to him that this was enough, because the results were only the starting grid of the Getzen Champ. The final was driven in the other direction of the Getzen Race and therefore had a lot of difficult climbs and rock passages.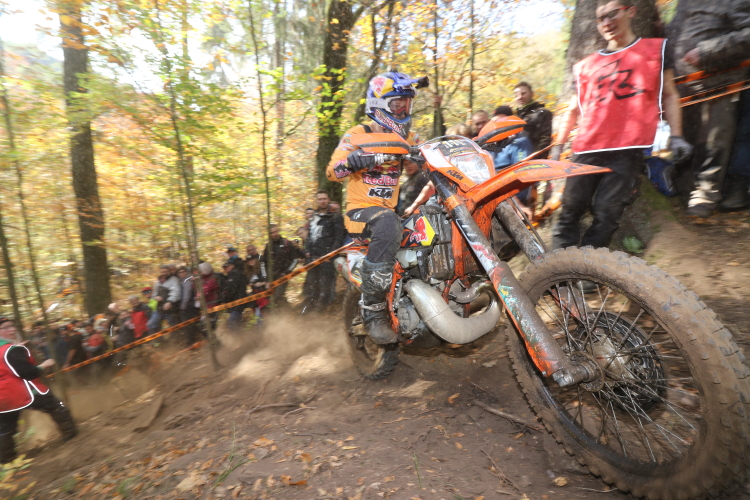 Manuel Lettenbichler mastered the first lap without any mistakes and immediately delighted all spectators. But this time Blazusiak was not on his heels, he had a heavy crash and therefore lost 3 minutes in the first lap, but Alfredo Gomez put "Mini Letti" under pressure. Until the finish this duel remained, Blazusiak improved lap by lap and lap and came in third. The decision for the victory was made this time in the caraway shot, a new section which was driven only once at the end by the top 5 pilots. But all attacks from Gomez were in vain and Manuel Lettenbichler could look forward to his father's congratulations. This was the end of a great weekend in the Getzenwald in Grießbach. Club leader Falko Haase announced at the award ceremony that from tomorrow on the thoughts will already be on the Getzenrodeo 2020.