2023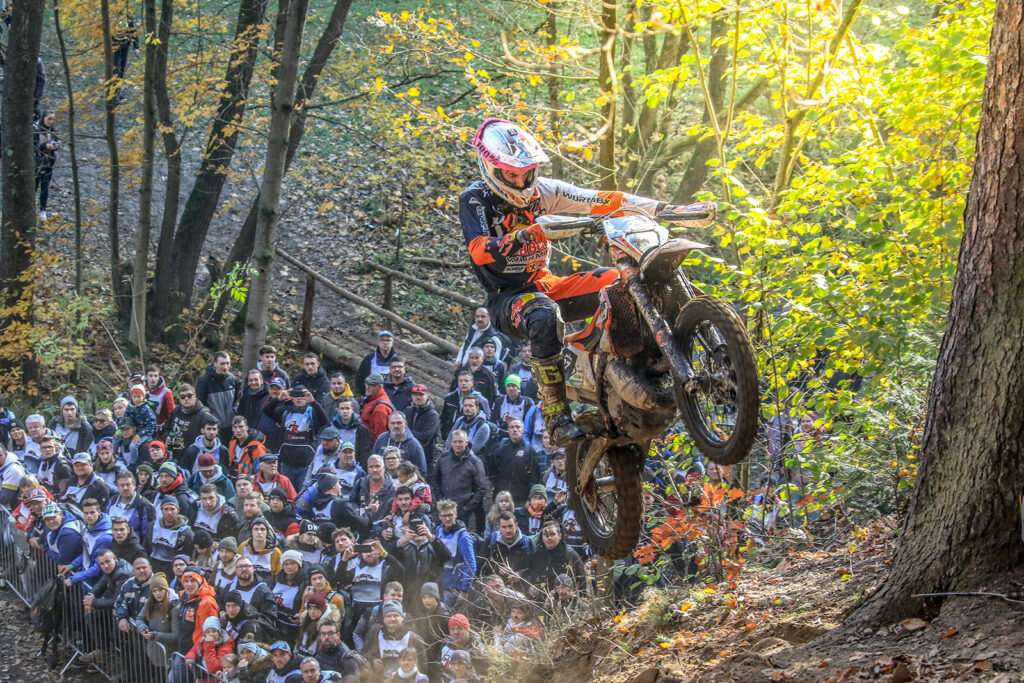 The pre-sale of tickets for the 24MX GetzenRodeo will start on September 15, 2023.
The 24MX GetzenRodeo, the finale of the FIM Hardenduro World Championship, is rapidly approaching. Until November 4th, when the engines will roar once again in the Getzenforest, the organization still has numerous logistical tasks to manage.
For the fans, who as always travel from all over Europe to see if Manuel Lettenbichler can secure another home victory in Grießbach, the first important date is already on September 15th. On this day, the pre-sale of tickets will begin on www.getzenrodeo.net.
Unlike the previous edition in the "corona year" 2021, there's no rush this time. Back then, many regulations had to be met, which could only be barely adhered to. Since the situation has improved now, there's no limitation on the number of tickets for spectators.
Due to a slight track modification, more spectators will have space in the Getzenforest this time.
Fans can secure tickets for the price of 30.00 euros, with children up to 14 years having free entry.
For the first time, there will be racing action during the Prologue on Friday evening. Further information about the program will be announced shortly in another press release.
Photo: DG Design / Denis Günther