2023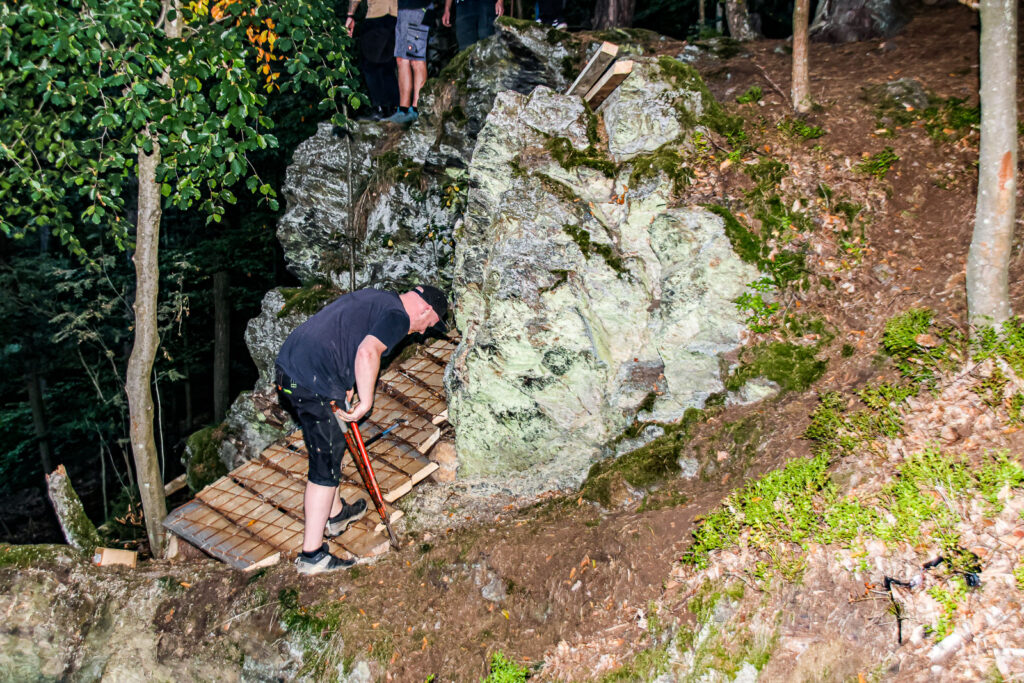 24MX GetzenRodeo: More spectator places thanks to the altered track layout
Only 25 days left until the start of GetzenRace at the 24MX GetzenRodeo 2023 on November 4th, 2023, at 10:00 AM. At that time, the Getzenwald in Grießbacher Flur will once again be populated by fans from all over the world. The term 'from all over the world' fits perfectly, as we already have viewer inquiries from New Zealand.
For fans, the race day offers entirely new perspectives. An altered track promises more space for spectators. New spectator zones, for example, will be located right next to the paddock, which will be set up this year on the "Burgparkplatz". There, you can witness a spectacular ascent, which will be tackled as early as Friday (November 3rd, 2023) during the Timed HardEnduro Lap starting at 2:00 PM. On Friday evening, there is also the Prolog Final fort he best 16 Pilots, promising top-notch Enduro action under the name 'Red Bull Double Trouble.'
In the GetzenRace and GetzenChamp, which will be taken on by the world's best riders, there are additional new sections that will make the FIM HardEnduro World Championship riders break a sweat. In the newly designed finish area, fans can also expect a special surprise.
Parking spaces are available in the industrial area, as well as the usual ones above the sports field. Further information can be found on our site plan.
For those who don't want to miss the action, it's advisable to get tickets now. You can order them here: https://shop.ticketpay.de/GHLKOKZV. Admission is free on the prologue day; tickets are only required for Saturday.
Photo: DG Design / Denis Günther