2023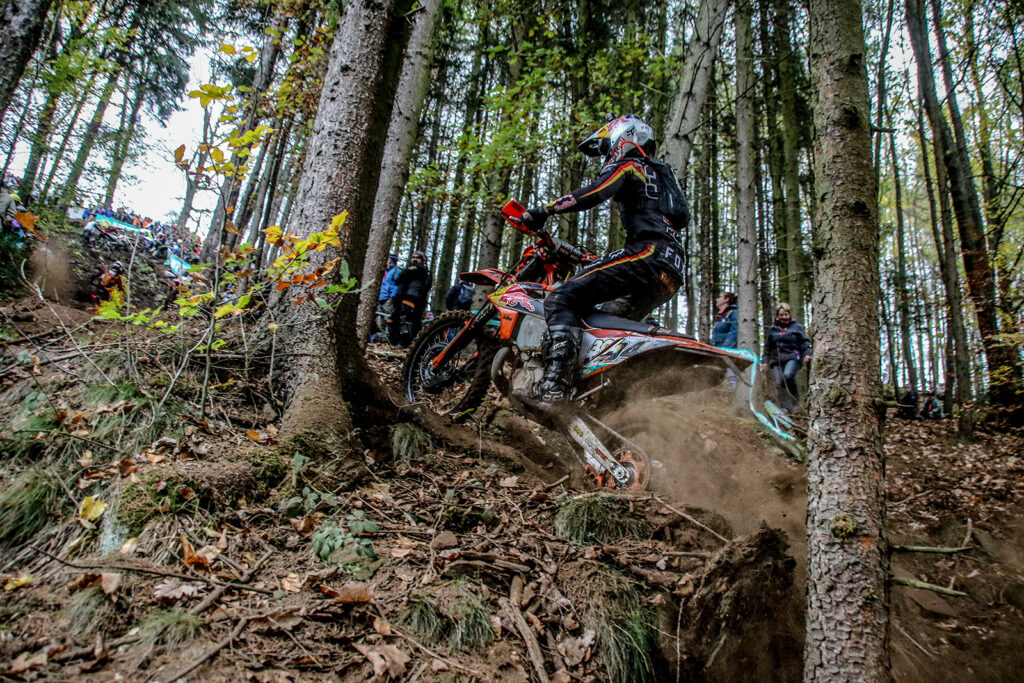 Riders from 16 nations at the 24MX GetzenRodeo 2023
Manuel Lettenbichler, freshly crowned as the world champion, is leading the 70-strong field of starters. 24 German riders are competing against competitors from 16 other nations, once again marking a record for the prestigious race in the picturesque Griessbach.
Among the participants is Graham Jarvis, known as an experienced veteran with the most starts at the Getzenrodeo. Billy Bolt still has unfinished business and is determined to defeat Manuel Lettenbichler in this year's final of the Hardenduro World Championship.
A new face at the Getzenrodeo is Trystan Hart, proudly representing Canada in the "Getzenwald."
For the local riders, the 24MX Getzenrodeo is also an experience. Special attention is on Kenny Lötzsch, who hails from Drebach and can almost walk to the track. Eric Seifert from Breitenbrunn also represents the colors of the Erzgebirgkreis, having already participated in the last 24MX Getzenrodeo.
Fans have the opportunity to order tickets online until 18:00 on November 2nd, using the following link: https://shop.ticketpay.de/GHLKOKZV
Additionally, on race day, November 4th, there is the option to purchase remaining tickets at the box office.
Photo: DG Design / Denis Günther