2023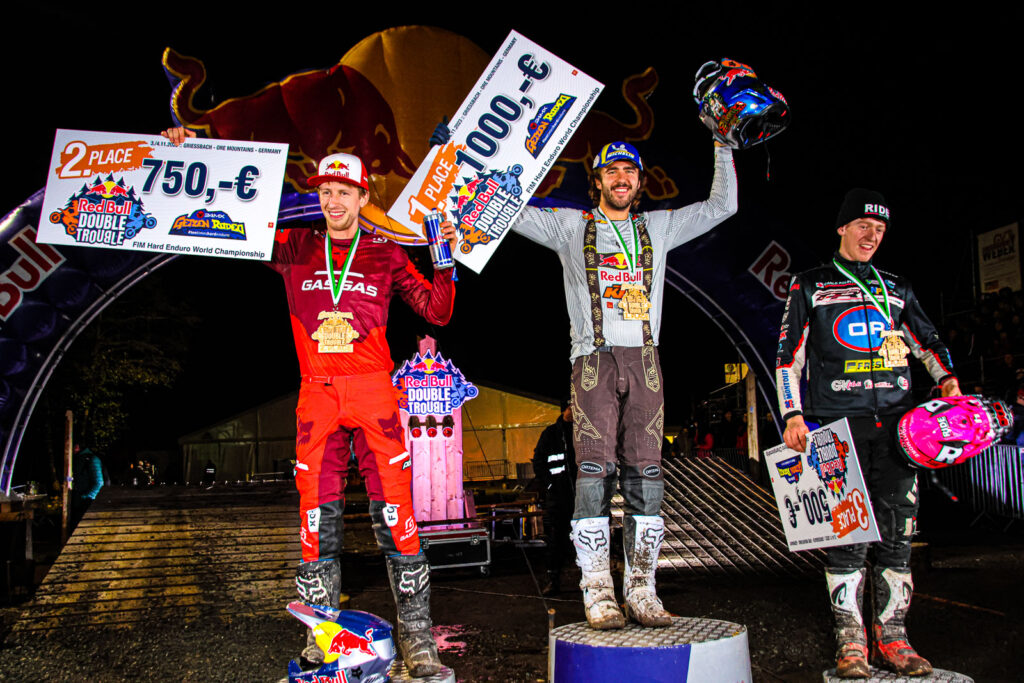 Lettenbichler wins Day 1 in the Getzen Forest
The 24MX GetzenRodeo 2023 began today with an already enormous number of visitors. After months of preparation, the riders were already able to achieve their first times on the loose, slippery forest floor. In contrast to previous years, the tenth edition features a significantly more extensive program, which is why it was already busier today than in previous years.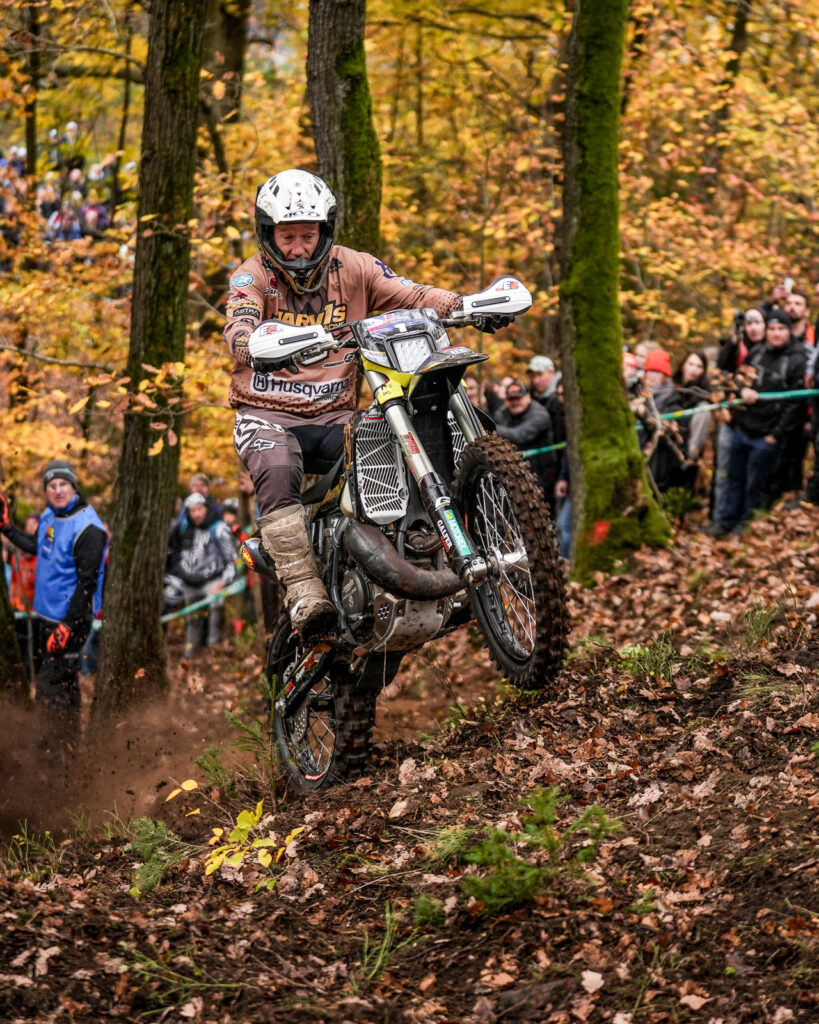 Initially, a training session was on the schedule, during which many missed Wade Young and Trystan Hart. Hart decided to continue focusing on the US American Endurocross. This decision was made so last-minute that even his motorcycle had already made its way to the Erzgebirge. Wade Young, on the other hand, had different problems; he lost his passport and could not travel to Germany after his triumph at Sea to Sky in Turkey.
However, this did not detract from the spectacle. In particular, Manuel Lettenbichler thrilled his German compatriots with an exceptional time in the afternoon qualifying, which took place on a difficult ascent followed by a descent.
In the evening, the Red Bull Double Trouble premiered. The 16 best pilots from the afternoon qualifying competed against each other in a knockout mode. The final was contested between Manuel Lettenbichler and the Austrian Michael Walkner. Before the cheering fans, "Mani" showcased impressive jumps that secured him the victory. In the small final for third place, Mitch Brightmore prevailed over Dieter Rudolf.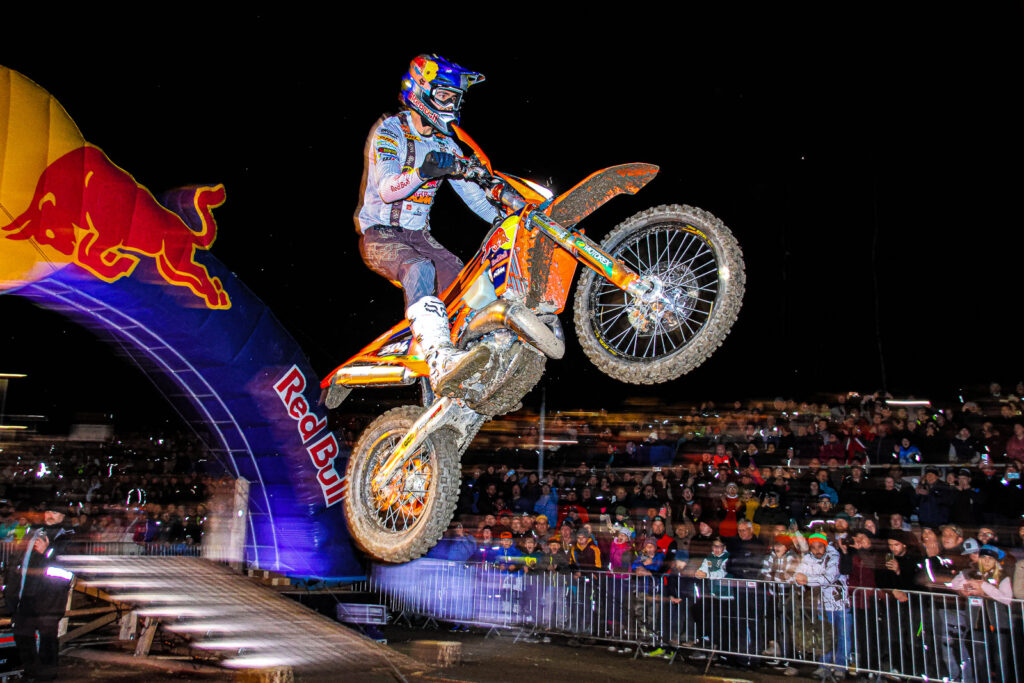 Michael Walkner commented: "It was a really cool format, I really enjoyed it in front of the many fans."
Manuel Lettenbichler said: "I gave everything for the fans. It was a great format, and I hope the fans liked it too. I'm looking forward to tomorrow and to many fans in the Getzen Forest."
The GetzenRace starts tomorrow, Saturday, at 10:00 a.m., with the best weather forecast.
Photos: DG Design / Denis Günther & Michel238pic / Michel Kuchel